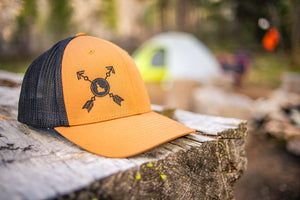 Lana from Banana Ink!At BANANA ink, we are passionate about wearing creativity everyday... We are a local company, based in Boise, that gears their designs to native Idahoans and Idaho enthusiasts. We just wanted to see more clothing made for people who live in and love Idaho and decided we'd make our own!
---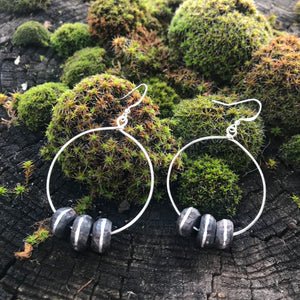 As a Boise native I have been lucky enough to have access to so many beautiful natural spaces. I am very much inspired by nature and love to incorporate colors and patterns seen while I am out exploring in my pieces. I have my degree in sculpture and find that when making jewelry I get to utilize those skills while also making pieces that are wearable and can be enjoy everyday!   
---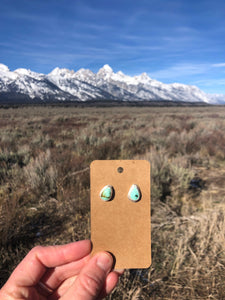 Our next featured artist is Camille Flournoy of Syringa + Pine Metalworks! Camille is a self taught metalsmith based in Southern Idaho. From an early age, she has loved to create and tell stories through her poetry. It was from this love of storytelling, combined with the desire to create something tangible that Syringa + Pine Metalworks was born. Each piece tells a story, and is a blend of all things wild, inspired by the raw Idaho beauty of mountains and high desert. Specializing in sterling silver + high quality sourced stones, each piece is unique + made to last, no matter...
---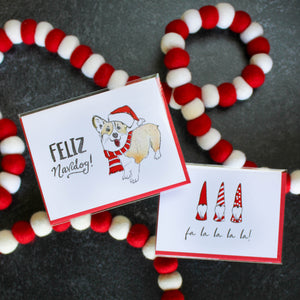 The Ladybug Press is the creation of Angela Stewart, a graphic designer turned letterpress & screenprinter. Our studio, located in the City of Trees - Boise, Idaho, is nestled under an old apple tree and is home to our vintage Chandler & Price Letterpress, affectinately nicknamed the "Blue Beast." Angela illustrates, designs, prints and packages all our letterpress & screen printed goods in our studio.   
---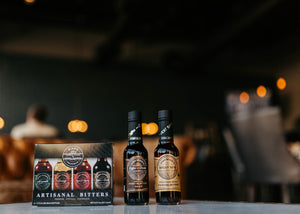 This holiday season, give the gift of a perfect cocktail! Our premium cocktail bitters and mixers are a must have for the cocktail enthusiast in your life. Our bitters variety packs provide a sampling of our distinctive bitters flavors in a neat little package ideal for stocking stuffers! Our syrups and mixers make a fun twist on classic cocktails, and will be sure excite. Our products work great in cocktails, mocktails, and culinary delights. Awaken your senses this holiday season with Warn Reserve Cocktail Co. Cheers!